Army Veteran Teams Up with Repreve to Produce Eco-Friendly Flags Made in US
Greensboro, NC ,
With this season of patriotism still going strong after the Olympics, Repreve, Unifi's brand of recycled yarns, has entered into a new partnership. RePatriot Flag is founded by Sam Russo, a veteran of two combat tours in Afghanistan, has teamed up with Repreve to create environmentally responsible flags.
Russo's company, RePatriot Flag, creates flags using Repreve recycled fibre made from 10 recycled water bottles. To date, RePatriot Flag has eliminated nearly 30,000 plastic bottles from the US landfills.
Eco-friendly flag
"While I was in Afghanistan, I flew every mission with a flag from my grandfather, which was originally given to him when he returned home from World War II," said Russo, the founder and managing director of RePatriot Flag.
"After launching RePatriot Flag in 2013, I wanted service members to have a similar emotional connection, so I began sending my flags to soldiers in Iraq and Afghanistan. The fact that my flags are eco-friendly, thanks to Repreve, and made in America are added bonuses that fit seamlessly into my mission of protecting and honouring our country."
Veteran support
The veteran-founded company also donates a portion of its proceeds to support veteran organizations, such as Operation Enduring Warrior and Team Red, White and Blue. Both organizations aim to enrich the lives of America's veterans by bringing them and their communities closer together through positive physical and social outlets, which often help veterans cope with the stress and hardships of war.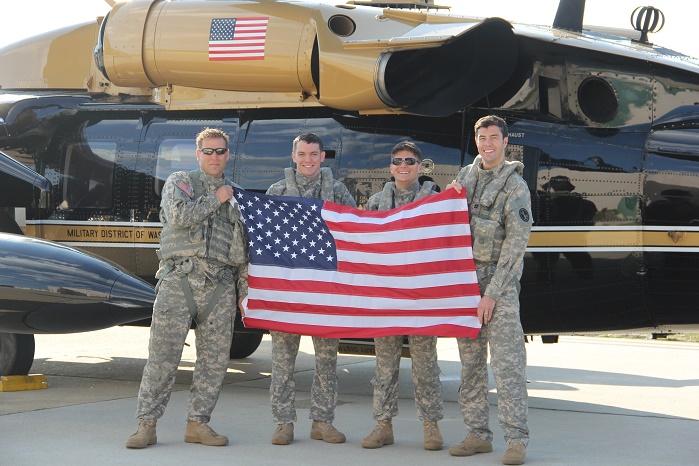 RePatriot Flag donates one flag to every Team Red, White and Blue chapter nationwide, and offers discounts to both organizations. All veterans and first responders coast-to-coast are also eligible for discounts on purchases from RePatriot Flag.
"We are proud to be working with such an amazing organization that supports U.S. veterans and does so much to honour our country, while offering high-quality products that are American-made and environmentally conscious," said Jay Hertwig, vice president of global brand sales, marketing and product development for Unifi.
Commitment to environment
Russo graduated from the United States Military Academy at West Point, and in 2006, was commissioned as an Army Aviation Officer. He completed two combat tours to Afghanistan with the 101st Combat Aviation Brigade, and currently continues his service through his commitment to RePatriot Flag and its environmentally friendly products, and working with veterans.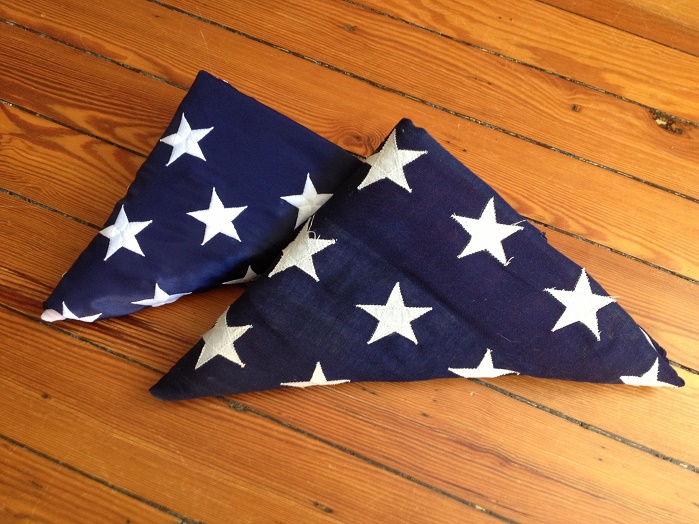 "To me, the concept of recycled plastic bottles transforming into the RePatriot Flag makes our product the most patriotic American flag you can fly," continued Russo. "They are environmentally friendly, veteran-founded and focused, and 100% made in the United States."
Recycled yarn
Repreve from Unifi is a high-grade recycled polyester fibre. It is manufactured using polyethylene terephthalate (PET) from used plastic bottles and post-industrial recycled materials. The procurement chain is transparent from the waste product right through to the yarn. This is confirmed by the 'SCS Certified Responsible Source' seal of approval.
Full traceability permits the manufacturing of a high-grade fibre material of a consistent quality that forms the prerequisite for smooth process sequences during all stages of manufacturing and within the context of textile rental services.
It is used in a variety of auto, outdoor, home and apparel products by leading brands, including The North Face, Volcom, Haggar and more. Since the introduction of Repreve, Unifi says it has recycled and transformed more than 4 billion plastic bottles into Repreve-based products.